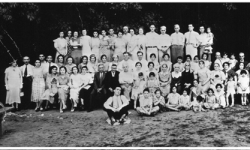 Since 1928, Rashid families from across the country have come together, annually, to celebrate their Lebanese heritage.
Over more than a century, those who attend these reunions have been defined by their Christian faith, their patriotism and their pride in a rich cultural tradition.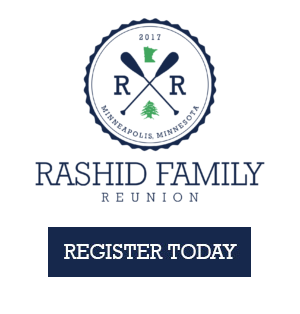 Throughout, the family has nourished multi-generational relationships, an entrepreneurial spirit and an irrepressible sense of hospitality.
We invite you to navigate our new website and explore how the Rashid social "connectedness" has built a strong, tight-knit family and strengthened its ties to community.
The 2017 89th Annual Rashid Reunion will be in Minneapolis, MN
June 30th – July 2nd